CHUM is an MA-based brand & packaging studio. We work with hospitality and CPG brands to establish and amplify their presence through stand-out, award-winning design. With smart strategy and strong visual storytelling, we help clients define their voice and position them in the marketplace to attract their best customer.
What We Do
Strategy
Branding
Packaging
Illustration
Environments
Naming & Copy
Web Sites
Dan Stebbings / Founder, Creative Director
Growing up the son of a 1970's "adman" and grandson of a 1940's "print-man", Dan was exposed early-on to the value of creativity in the marketplace as well as more than his fair-share of corny headlines. Today, with over twenty-five years of industry experience under his belt, Dan follows suit, sharing the responsibility of running Chum with his son, Bram. When Dan is not leading the studio's creative efforts, he's often found covered in saw dust with an idea in mind and a tool in hand. He also enjoys spending time with his wife, kids and "the grands" at the family cabin at the foot of the white mountains in NH.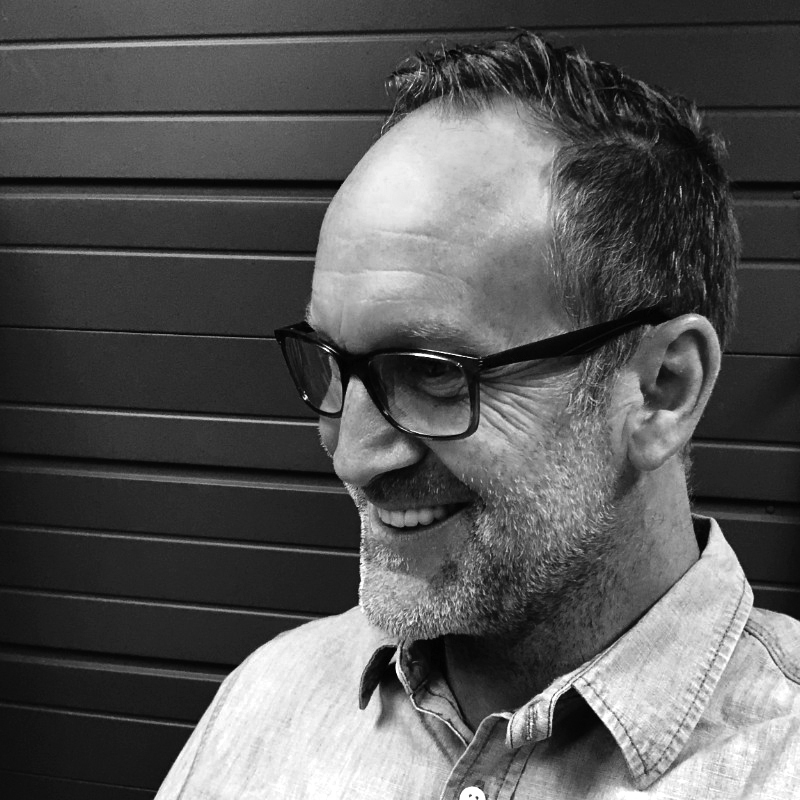 Select Clients
Au Bon Pain
Fairmont Hotels
Disney
Caesar's Entertainment
Marriott International
The Red Sox Foundation
CVS Health
Hasbro
Foxwoods Resort
Cadillac
Royal Caribbean
Saratoga Dressings
YMCA
Boston Nightlife Ventures
The Art Of Shaving
Boys and Girls Clubs
Sodexo
Guy Fieri
Chef Services Group
Cambria Hotels
Green Restaurant Association
Bespoke Hospitality
Mandarin Oriental
The Loeb Boathouse
Recognition
We constantly strive to create work that transcends the everyday as much as it transforms business. Being recognized for the effort is the icing on the cake.
Select Press
UnderConsideration
/ Brand New
/ Art of the Menu
The Dieline
Grits & Grids
The Drum
HOW Magazine
Design Work Life
Bento Design Awards, Innovation
LogoLounge Trends
Neenah Paperworks
Intl. Billiard Expo "Best Booth"
Creative Latitude
Publications
HOW Magazine
PRINT Regional Design Annual
1000 Restaurant Bar & Café Graphics
Really Good Logos Explained
Letterhead & Logo Design 4, 11, 12
Designing for the Greater Good
The Best of Business Card Design 8
Design for Special Events
LogoLounge, Volumes 3-11
LogoLounge Master Library, Volumes 1-4
Graphic Design USA
American Corporate Identity
American Graphic Design Awards
Big Book of Self Promotion