Retooling a 25-year old brewery-restaurant chain.
Beerworks Is a 15-location brewery-restaurant chain that pioneered on-site brewing in a dine-in environment. When Beerworks opened its doors over 25 years ago, local craft beer options were limited—and places that offered on-premise brewing and great food were even more rare.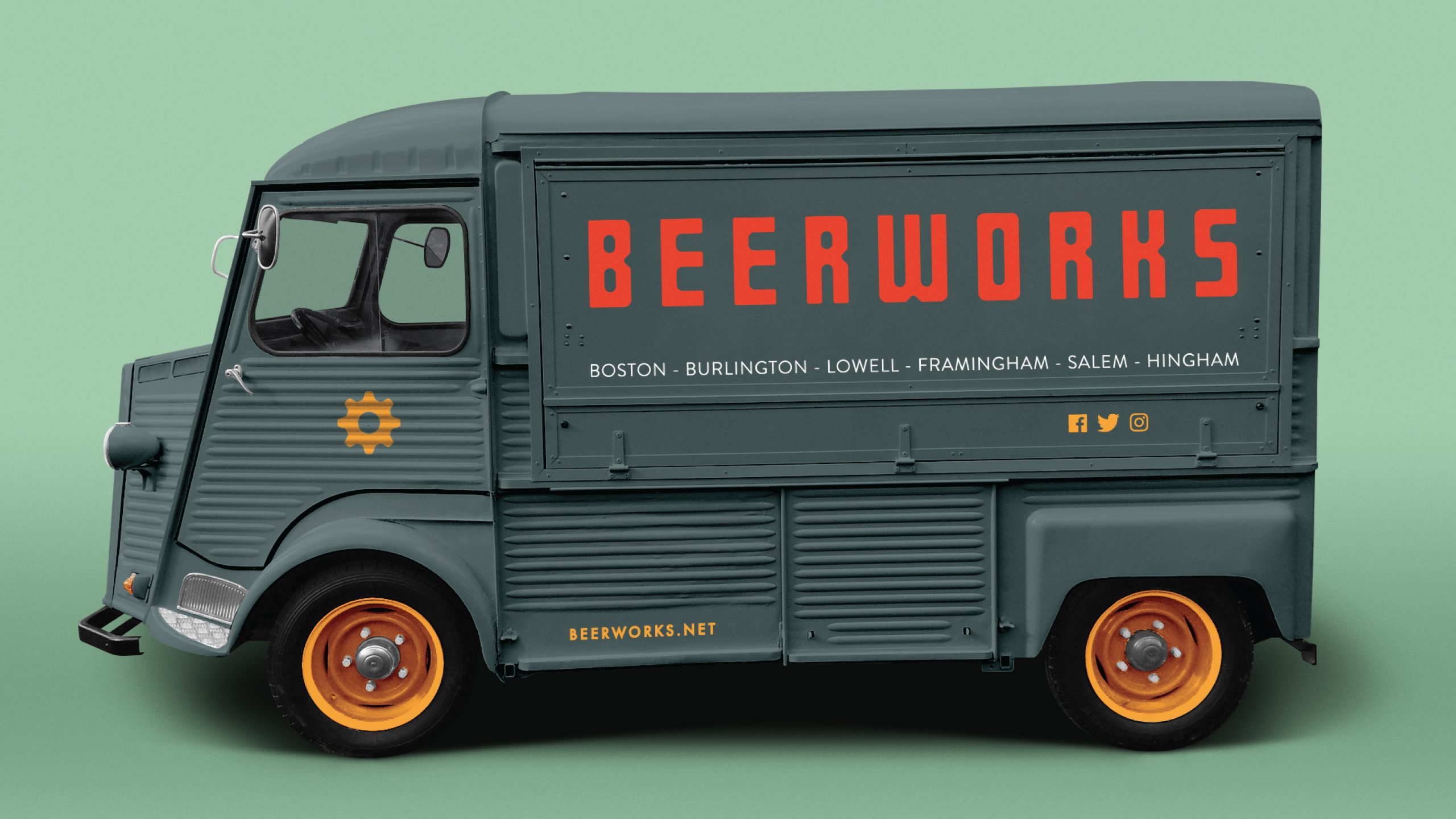 Today, that's all changed. Local craft brewers have become a crowd, with taprooms that raise the bar on brewery-based dining experiences. Seeing the competition, Beerworks approached us to help update their well-worn brand and restructure the outgrown naming system for its 15 locations.

To highlight a uniqueness that no competitors could claim, we took a "back-to-the-factory" approach to styling. We dialed up the brand's witty, industrial personality, taking visual inspiration from clunky and colorful old machines to communicate that Beerworks is an original that's also relevant.

The retooled brand tells a story that connects with today's hard working people. It claims that the values of craft and tradition, forged over 25 years, are here to stay.