Hush-hush. A neighborhood bar's hidden entrance opens to the chic feeling of a prohibition-era speakeasy.
Finding inspiration in Martin Lomasney's famous quote on the importance of, well… "discretion", Wink & Nod's award-winning concept captures the good spirit of yesteryear's speakeasy while giving patrons access to the prime pop-up program that rotates through Wink & Nod's kitchen.
Photography: Bryan Borgal, John Hesselbarth, Jackie Young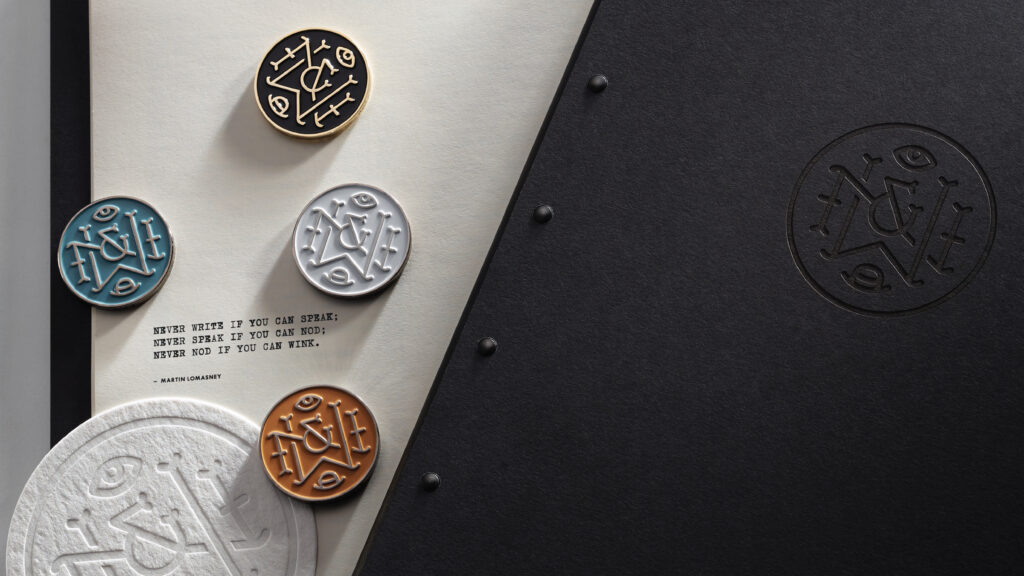 The secluded downstairs space is thoughtfully eclectic, taking cues from opulent Chinese-design blended with the pragmatic sensibilities of 1920's America. Plush seating is surrounded by dark finishes, low lighting and dark velvet curtains, adding a sense of sophistication and covertness. The backlit bar creates a focal point while the adjacent lounge is anchored by a large vintage fireplace.
We were asked to create a premium brand design to stylishly represent this sophisticated social lounge. With vintage underpinnings and a modern, enigmatic vibe, the brand language offers the flexibility to support a series of brand marks including stand alone logos for W&N's Scotch Club and their Black Card Cocktails.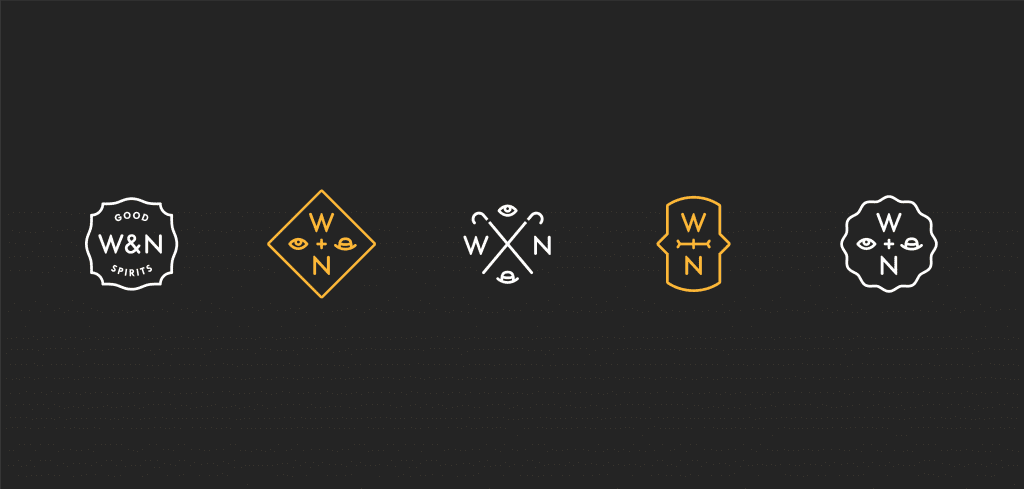 Subtle black-on-black and white-on-white printing, natural fibers with black and gold accents are utilized through out the menus and paper-goods program. Vintage engraved art and black and white photographs tell bygone stories of rum-runners, protestors and partying law-breakers.